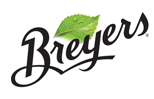 IceCream
Breyers - An American Classic Since 1866
In 1866, as America recovered from the Civil War, William A. Breyer of Philadelphia handcranked his first gallon of ice cream. It was a special ice cream consisting of rich cream, pure cane sugar, fresh fruits, nuts and other flavors – some of the very same ingredients used today. He sold it to his neighbors with the promise that his ice cream was made with the finest ingredients. Word spread quickly, and Breyers® Ice Cream was soon declared Philadelphia's best.


Good Humor
Since 1920 when the original 'ice cream on a stick' was created, Good Humor® has stood for quality and taste. Enjoy the this great taste wherever you are with these easy single serve bars, cones, sandwiches and more.


Klondike
The origins of the Klondike® Bar can be traced back to Switzerland and the Isaly Family, a family known for fine dairy products. William Isaly founded the Isaly Dairy Company around the beginning of the 1900s. The original Klondike® Bar was handmade by dripping square slices of ice cream in pans of rich, delicious Swiss milk chocolate. The family produced the bars in Ohio just outside of Youngstown and in Pittsburgh. Today that same Klonkide® quality can be found in Bars, Sandwiches, On The Go, 100 Calorie, and No Sugar Added products.





Ben & Jerry's
Starting in 1978 Ben & Jerry's served their first scoop of ice cream from a dilapidated gas station in Burlington, Vermont. In the thirty years since that first scoop, Ben & Jerry's has stayed committed to making the very best ice cream.